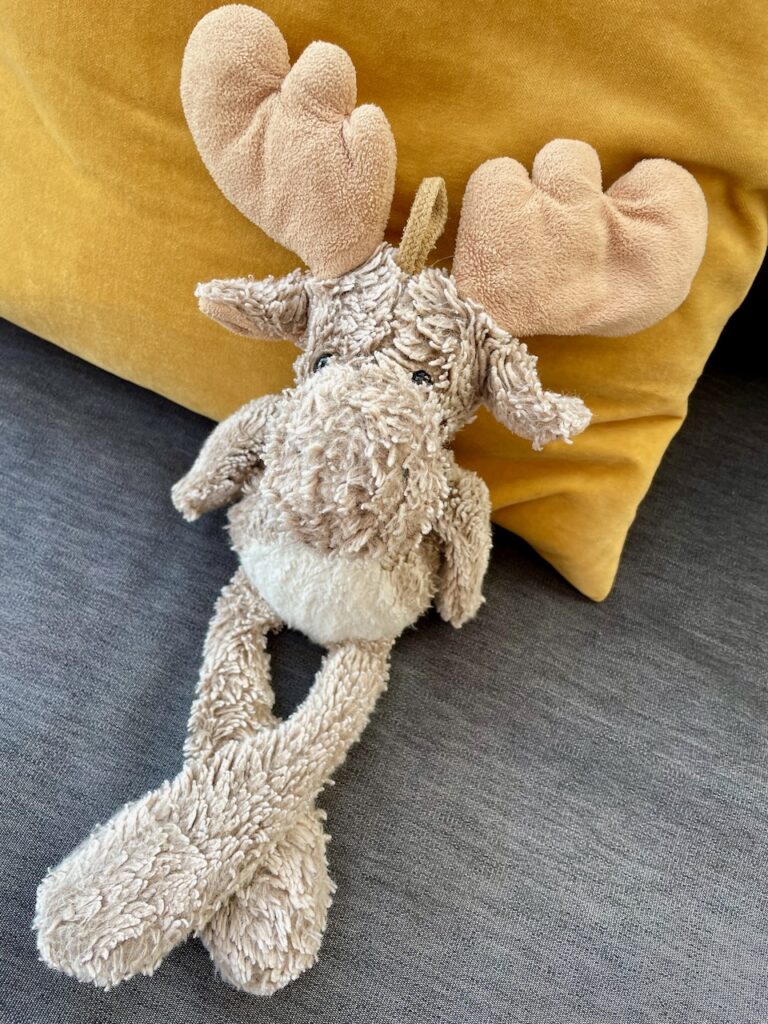 Ellmau was named after the small village in Austria where he was purchased in a beautiful toy shop.
Although he is now a fair old age, Ellmau is still very much loved.
When my daughter Alice was little we spent hours at the kitchen table drawing, painting, making and creating.  Ellmau the moose was always at our side to offer his magical creative Moose wisdom.  He became fondly known as 'Arty Moose', always accompanying us on our artistic endeavours.
Arty Moose makes us happy!