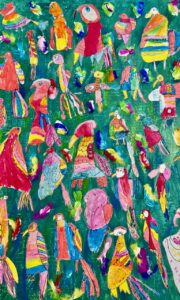 Term Time Art Classes for 5-11 year olds
We offer after art classes designed to complement the Key Stage 1&2 art curriculum, for children in Year 1 to Year 6. Class size is limited to 12, allowing for plenty of individual support and guidance. Classes are booked in termly blocks with each term focusing on a particular theme.
Children will have the opportunity to explore lots of areas of art and design such as drawing, painting, textiles, clay, paper-crafts, print and more. Inspired by both historical and contemporary artists children will develop their own artistic skills and style, build self-confidence and take pride in their achievements.  
Our classes aim to ensure children are challenged to think creatively and develop ideas to enable them to create their own masterpieces and have lots of fun whilst doing so.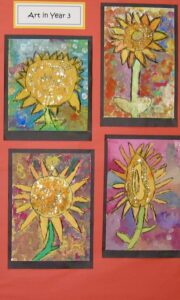 We offer after school art clubs to primary schools within the Cirencester area for years 1-6.
Children will be given the opportunity to explore areas of art and design such as painting, clay, construction and textiles, producing some fantastic items to take home.
Themes will change each term and can link with school topics and curriculum projects.  We aim to ensure that our after school art clubs build confidence, creative skill and imagination in a relaxed and fun environment. We want the children to be very proud of their achievements.
Arty Moose offers schools bespoke workshops ranging from one-off lessons to special art days and pop-up projects. We are happy to tailor workshops to cover a particular topic, outcome or timescale.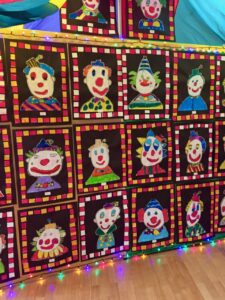 We run various workshops for children aged 5 -11 years during school holidays.  This is a great way to spend the holidays having fun, making new friends & learning new creative skills.
The sessions will include use of high quality art materials exploring a variety of arts and crafts such as drawing, painting, clay, textiles, felt, print, paper-crafts and more. 
Booked on a first come, first served basis, places are limited to twelve per class to ensure plenty of individual support and guidance.
Gillian at Arty Moose has over 20 years experience working in primary schools and most importantly of all loves teaching art.  
All our classes are inspirational, creative and fun.  Our ethos is based on building self-esteem, confidence and developing creative thinking.