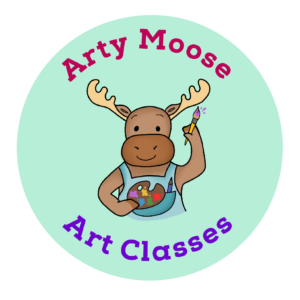 Arty Moose is committed to respecting and protecting your privacy. We take our responsibilities regarding the security of customer information seriously. This policy explains how we use customer information and how we protect your privacy. 
As required by the UK Data Protection Act of 2018, we follow strict security procedures in the storage and disclosure of information which you have given us, to prevent unauthorised access. 
We use Your personal data to provide and improve the service that we offer. By using this service, you agree to the collection and use of information in accordance with this Privacy Policy. 
Use of customer information
If you wish your child to attend an Arty Moose class, we may ask you to provide us with certain personally identifiable information that can be used to contact or identify you. Personally identifiable information may include, but is not limited to:
Parent/Guardian first name and last name
Child first name and last name
Phone number
Emergency phone number
Email address
Postal address
Date of birth of child attending.
The information we collect allows Arty Moose to:
Provide teaching services in art education
Meet legal, regulatory and compliance requirements including the administration of Arty Moose's statutory obligations relating to children

 

Communicate with you.
Data storage
Your personal information such as name and email address, may be held on the Arty Moose email server as well as administrative computer system(s) used by Arty Moose. Appropriate measures will be taken to protect the information from unauthorised access.
Arty Moose does not typically hold any personal information in printed form. Should such a document be printed, such as for an event, it will be securely destroyed immediately afterwards.
Retention of your personal data
We will retain your data while it is needed to provide the service, after which it will be deleted within 6 months.
Cookie policy
The Arty Moose website does not use cookies.
Disclosure to third parties
Arty Moose does not pass on your personal information to others unless we are legally required to do so. 
Social media
Arty Moose may use social media accounts for communication. You are advised to take care when submitting any personal data via these channels and refer to their Privacy Policies for information about how your data is collected, stored and used by these companies. 
Your rights
We endeavour to ensure that the information we hold is accurate and up to date. You have the right as an individual to find out what information we hold about you and to request changes if necessary. You also have the right, assuming we are not obligated by law to refuse, to ask us to stop using the information. You may instruct us at any time to delete your personal information from our records.
To have your information verified, rectified or removed, please contact gillian@artymoose.com by email.
Amendments
We may update this policy from time to time by publishing a new version on our website at www.artymoose.com/privacy
If you have any further questions about our Privacy Policy or its implementation, please email gillian@artymoose.com
This policy was reviewed and readopted by Arty Moose date: 11-07-23
This policy will be reviewed on 11-07-24
Gillian Rough (Owner of Arty Moose) 
gillian@artymoose.com